March 8, 2023 7pm via Zoom
Dr.Eunha Hoh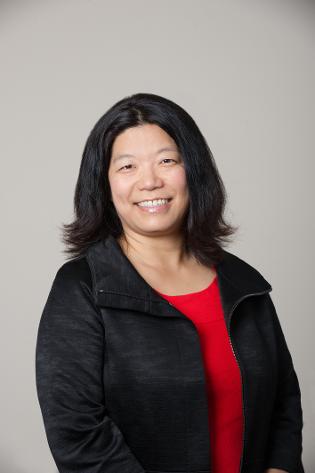 About the Speaker
Dr. Eunha Hoh is a Professor of Environmental Health at the School of Public Health. Dr. Hoh received her doctoral degree in Environmental Science in 2006 at Indiana University. Her research focused on the fate and transport of organohalogen contaminants in the atmosphere and the investigation of previously unrecognized halogenated flame retardants in the environment. After her graduation, she worked as a postdoctoral researcher in the field of food safety at the USDA Agricultural Research Service, Eastern Regional Research Center, located near Philadelphia, PA. She developed novel analytical methods, which included fast and efficient analyses of multiple classes of targeted chemical residues and a nontargeted analytical approach for organic compounds of interest in food and environmental samples. She was one of six PIs of the Scripps Center for Oceans and Human Health. She is a Scientific Guidance Panel member for the California Environmental Contaminant Biomonitoring Program. She is a member of the California Ocean Protection Council's Science Advisory Team, an expert interdisciplinary group formed to address issues impacting the state's coastal and marine ecosystems. As a member of the Thirdhand Smoke Research Consortium, she also serves as a lead researcher with the Thirdhand Smoke Resource Center.
About the Presentation
Revisiting DDT pollution in California wildlife 50 years after its ban
DDT is an insecticide widely used globally. In the United States, DDT was banned 50 years ago because of its potential human carcinogenicity and harmful effects in wildlife. One of major DDT manufacturers was in near LA and its wastewater discharge polluted the nearby coast. Recently, an offshore dumping site of DDT barrels was discovered near Catalina Island, which alerts further concerns of DDT pollution in California ocean. Our research group has studied marine mammals' exposure to halogenated organic contaminants (HOCs) including DDT in California coast. Marine mammals are top predators in the food chains and susceptible to high exposure of bioaccumulate and biomagnifying contaminants like (HOCs). We found that marine mammal blubbers collected in the Southern California Bight contained highest DDT concentrations globally. We discovered 45+ DDT related compounds via a novel analytical approach, non-targeted analysis. Among the 45+ DDT compounds, novel contaminants, impurity of DDT technical product was highly concentrated in the marine mammal blubbers. Our recently published study also found that condors habituated in California coastal sites had much higherexposure to DDT+ compounds including the impurity compounds compared to ones in California inland sites. The talk will focus on California coastal wildlife's exposure to DDT+ and their health concerns and discuss potential concerns on human health regarding DDT+.