Whale Watching in San Diego
The waters off San Diego are home to a diverse amount of marine wildlife. There are several whale watching companies that provide year-round trips because there is always a possibility of seeing cetaceans any day of the year! Some species are more predictable than others and tend to follow a seasonal pattern, but it can vary year-to-year! The following chart outlines what we generally see in our area and when.
Gray whales (northbound migration)
Pacific white-sided dolphins
Blue Whales
Humpback whales
Gray whales (northbound and southbound migration)
Pacific white-sided dolphins
Humpback whales
Minke whales
Fin whales
Bryde's whale
Common dolphins
Bottlenose dolphins
Risso's dolphins
Less-Common Cetaceans/
Tropical Cetaceans
Killer whales
False-Killer whales
Short-Finned Pilot whales
For more information on any of these species, there are Fact Sheets available on ACS National Chapter's website. Find them here!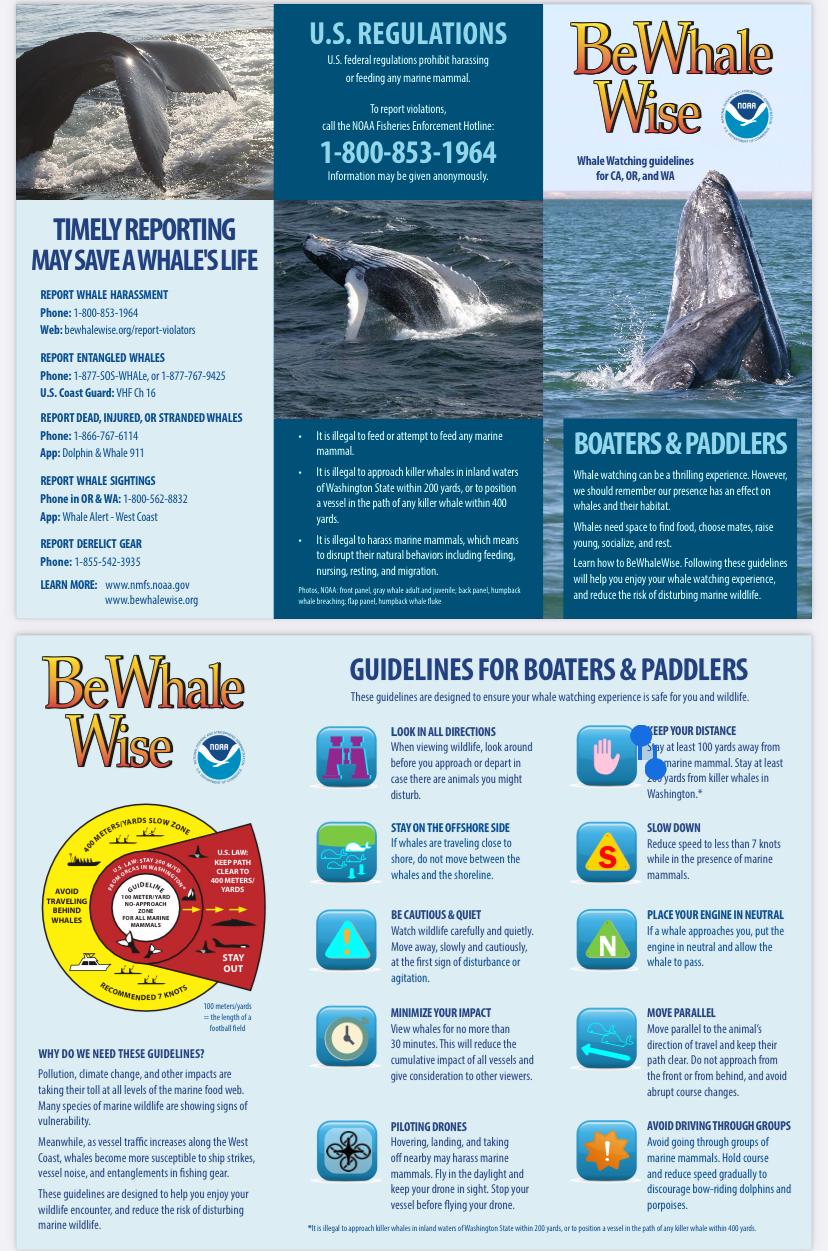 There are no upcoming ACS whale watching trips scheduled at this time.
If you'd like to plan your own whale watching trip, below are some local companies in the greater San Diego area. Click on their logo to view their company website for more information. When booking, ask if they offer discounts to ACS members!