Welcome to the San Diego Chapter of the American Cetacean Society! Please take a moment to browse our site, learn about our upcoming events, and join us to protect whales, dolphins, porpoises, and their habitats through public education, research grants, and conservation actions!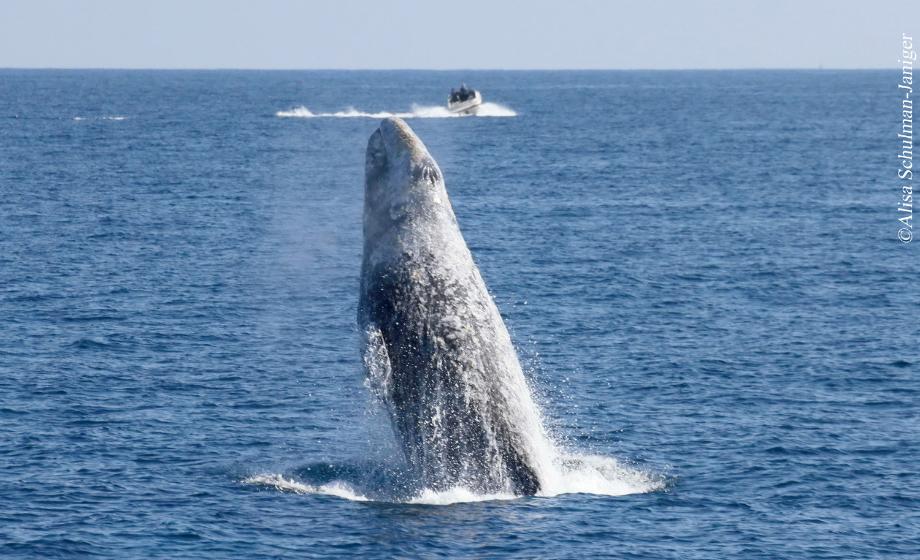 ---------------------------------------------------------------------------------------------------------------------------------------
Upcoming Issue of WHALEWATCHER!

ACS is excited to announce our upcoming issue of our WHALEWATCHER publication: Breaking the Surface: Women of Cetology.
This special edition includes articles written by highly acclaimed women cetacean scientists detailing their trials, triumphs, and incredible adventures throughout their careers studying the lives of whales, dolphins, and porpoises. These stories highlight contemporary scientists who are defining the field today while also delving into the history of early pioneer women scientists whose work was foundational for cetacean science. The publication aims to inspire the next generation of scientists, naturalists, and conservationists while enlightening readers on how far women have come in the field and discussing the path forward.
Join us for the incredible articles written by Jo Marie Acebes, Lisa Balance, Denise Herzing, Ellen Hines, Christina Lockyer, Janet Mann, Lori Marino, Yoko Mitani, Sally Mizorch, Sofie Van Parijs, Naomi Rose, Mridula Srinivasan, Alisa Shulman-Janiger, Kate Stafford, Alison Stimpert, Barbara Taylor, and a unique historical piece by ACS National President, Uko Gorter, about the first pioneer women cetologists. Let's celebrate these incredible women and continue forging ahead!
REMINDER: The WHALEWATCHER is a perk of ACS membership. Hard copies of this beautiful publication (packed full of epic stories and photographs) will be headed for the mailboxes of all active ACS members in mid June!
Want to ensure a copy is headed your way—Our mailing list will will be FINALIZED by
June 1, 2020!

_______________________________________________________________________________________________________
UPCOMING EVENTS
Speaker Series Program:
Although Sumner Auditorium is still closed, our November speaker,

Nicholas Mallos, has agreed to give hispresentation on Zoom! Please join us on

Wednesday, November 11, 2020 at 7:00 pm

, from the comfort of your own home, on Zoom at:
https://us02web.zoom.us/j/5131475168?pwd=UTNKckY5S0ZjaUxuVGhrTmNGempCUT09
Meeting ID:

513 147 5168
Passcode:

Whales
Wishing you all good health as we work our way through this pandemic!