The American Cetacean Society San Diego Chapter is looking for a few volunteers to help us out on Earth Day, Sunday, April 22, 2018 at our booth at Balboa Park. We have a great time talking with interesting people and sharing our passion about cetaceans. If you are interested in volunteering for a couple of hours please email ACSSanDiego10@gmail.com or just show up at our booth. We are in the same spot as last year: Area 2 located on the Prado between the Plaza and the Natural History Museum in space 290.
Thank you and we look forward to seeing you there!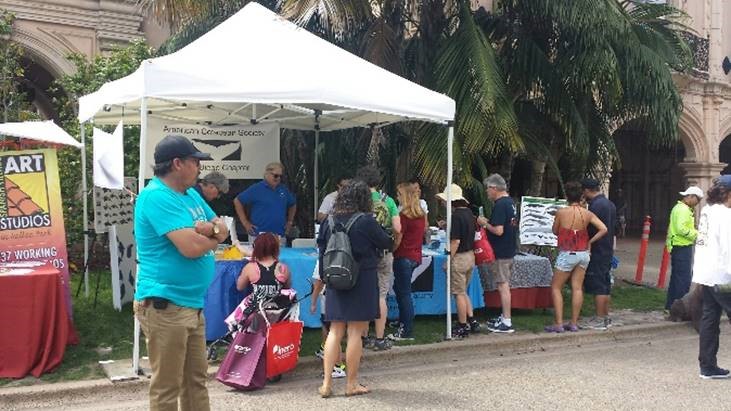 Welcome to the San Diego chapter of the American Cetacean Society! Please take a moment to browse our site, learn about our upcoming events, and join us to protect whales, dolphins, porpoises, and their habitats through public education, research grants, and conservation actions!