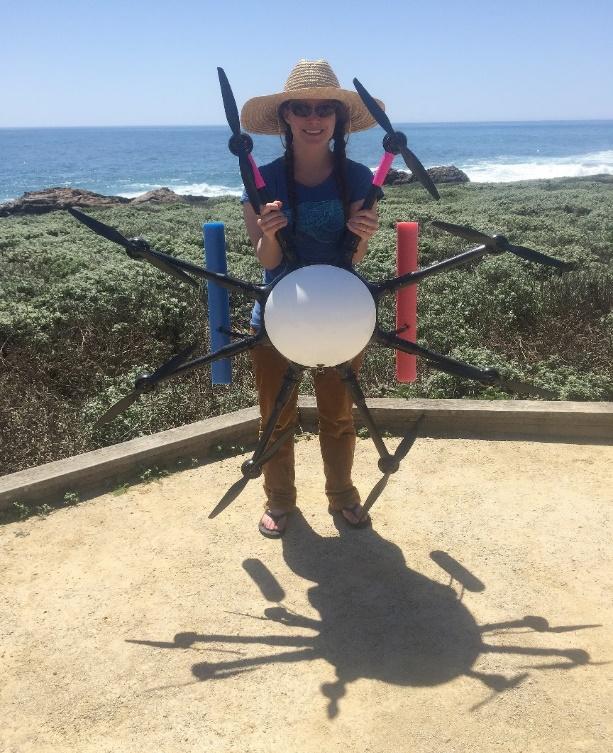 Wednesday, November 8, 2017 7:00 PM

Dr. Holly Feranbach

Please join the ACS San Diego Chapter for a free lecture on Wednesday, November 8, 2017 at Sumner Auditorium at Scripps Institution of Oceanography.
This month's meeting also includes our annual fundraiser consisting of raffle prizes and silent auctions. The proceeds will go towards supporting our community outreach programs, scholarships and grants to students and a special funding toward the Vaquita CPR project. There are many wonderful items to win including rib whale watching rides, art, jewelry, batting cages and symphony tickets to name a few. Your support is needed and is always appreciated.
To accommodate the fundraiser the doors will open at 6:15pm giving you time to purchase your raffle tickets and select which of the prizes you would like to put your raffle tickets towards. The presentation will begin at 6:45 and the raffle drawing and silent auction will be completed after the lecture at 7:45. This is a great opportunity to begin your holiday shopping now with very unique gifts.
Our speaker, Dr. Holly Fearnbach has prepared an interesting presentation on orcas titled "Photographic health assessment of killer whales in the NE Pacific and Antarctic Peninsula"
Highly visible top predators like the killer whale can be monitored to diagnose ecosystem health, understand the impact of environmental changes and help manage human activities sustainably. This presentation will highlight two studies on the health and population status of killer whales: 1) the use of aerial photographs to monitor the growth and body condition of Northern and Southern Resident killer whales over the past decade and 2) the use of individual-based photos to assess the population status of killer whales in the rapidly warming waters off the Antarctic Peninsula.
Dr. Holly Fearnbach is the Marine Mammal Research Director for SR3, SeaLife Response, Rehabilitation and Research, a non-profit organization in the Pacific Northwest dedicated to improving marine wildlife health and welfare. For more than two decades she has worked with government (NOAA), NGO and academic research groups on studies to support the conservation of whales and dolphins in US waters and internationally. Holly graduated with a Ph.D. from the University of Aberdeen (U.K.) in 2012 and her research currently involves using individual-based data to study the demography and health of whale populations around the world. More specifically, she uses photographic mark-recapture and photogrammetry tools to integrate measures of both individual quality and quantity into status assessments. Holly has collaborated to pioneer methods for studying the health of free-ranging whales and dolphins, including the use of aerial photographs to monitor the growth and body condition. Her primary study populations include the endangered Southern Resident killer whales in the coastal NE Pacific, bottlenose dolphins in the Bahamas and killer whales in the Antarctic Peninsula.