San Diego Chapter Board Members
Leigh Anne Gibbons President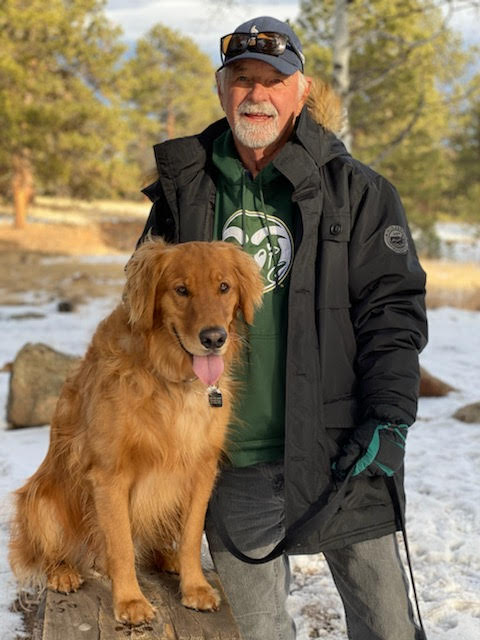 Ric Matthews has a Bachelors Degree from the University of California Davis in Wildlife and Fisheries Biology, a Masters Degree in Biology with an emphasis on Vertebrate Zoology from San Diego State University ( Thesis - Pulmonary Mechanics in California Sea Lions) and a Masters in Education (Technology) from National University. He worked at the University of California San Diego in the department of Pulmonary Physiology looking at lung biology in humans, birds, and marine mammals. Ric has taught in the community college system in California for over 40 years, having also spent 9 years at MiraCosta College as the Dean for Math and Sciences. He has been involved with ACS since 1972 serving as chapter and the First National president. He currently Treasurer for both the San Diego Chapter and the National Organization.
Sara A. Dabydeen Program Director
Scientist by day, instructor by night and travel enthusiast in her free time. Sarah has been our Program Director since 2017. Sarah has a Bachelors Degree in Microbiology from the University of Miami and a PhD in Virology from Rosalind Franklin University of Medicine and Science. She spent 5 years as a naturalist in the San Diego area with a focus on marine mammals.
"I've enjoyed being a part of the growth of the San Diego chapter of ACS. The organization has evolved in response to changing times including the COVID-19 pandemic. We found creative ways to continuously host /provide our monthly publicly available seminar series in a way that was safe and accessible to all. In a time when everyone was advised to stay socially distant, ACS-SD found a way to bring people together through the interest and education of various marine topics."
Cary Marie Strand Education & Outreach
Jayne Vanderhagen Outgoing President
Jennifer Halbritter Social Media & Email
Jessie Richter Website & Speaker Promotion
Jessie has a Bachelors Degree in Marine Biology from the University of New England. While living in San Diego, she worked as a deckhand for San Diego Whale Watch and spent several years working as a member of SeaWorld's Rescue team helping rehabilitate sick and injured marine animals along the San Diego coast. Additionally she has conducted research with Gray Whales Count and the Institute for Marine Mammal Studies and has worked on photo ID catalogs of Humpback, Gray, and Blue Whales while interning at Cascadia Research Collective. Jessie is currently rehabilitating marine animals on the east coast, but she still remains an active ACS board member with the San Diego chapter.